The Original Cannabis Entrepreneurs
Learn about America's First Colombian Connection
Looking for Vintage Marijuana Artwork & Apparel?
1970's Marijuana Smuggling Overview
This is the story of Skip Steele and the Cannabis Crew, a team of early pioneers of the Caribbean cannabis smuggling trade in the late 1960's and throughout the decade of the 1970's. Skip and his partners were an unlikely and intrepid group of Air Force Academy Officers, who, having been disillusioned by the atrocities of the Vietnam War, joined forces with a group of surfers and watermen to develop some of the first large scale smuggling operations of high quality Colombian Marijuana to the fervent and growing base of "heads" throughout the United States of America in cities which included Atlanta, Chicago, Detroit, up and Down the East Coast, and throughout major cities in California and Washington. Motivated by their common love for adventure and the gift that is cannabis, together this crew of saltwater hardened smugglers imported enormous amounts of marijuana from South America, Africa and Thailand, eventually flooding the streets of a changing societal landscape in America in the late 60's and early 1970's.
From humble beginnings, these group of unlikely patriots forged a lifestyle of incredible wealth, international exploits, intrigue and adventure beyond which any of them could have ever imagined.
At Ganja Outpost, we are thrilled that the original members of the "Cannabis Crew" are kind enough to share anecdotes from a life lived at the front lines of the failed and useless "War on Drugs" that has plagued American society since the 60's. The original "Cannabis Crew", including Skip Steele, shared an unwritten creed by which they conducted every aspect of their marijuana smuggling enterprises. This code revolved around respect for the herb, for each other, and the risky business they were undertaking.

Explore our 1970's Marijuana Smuggling Tales
Start at the beginning…
Dive into the Cannabis Crew with our introduction to Skip's stories. Get a taste of what it was like when a large gig went off without a hitch…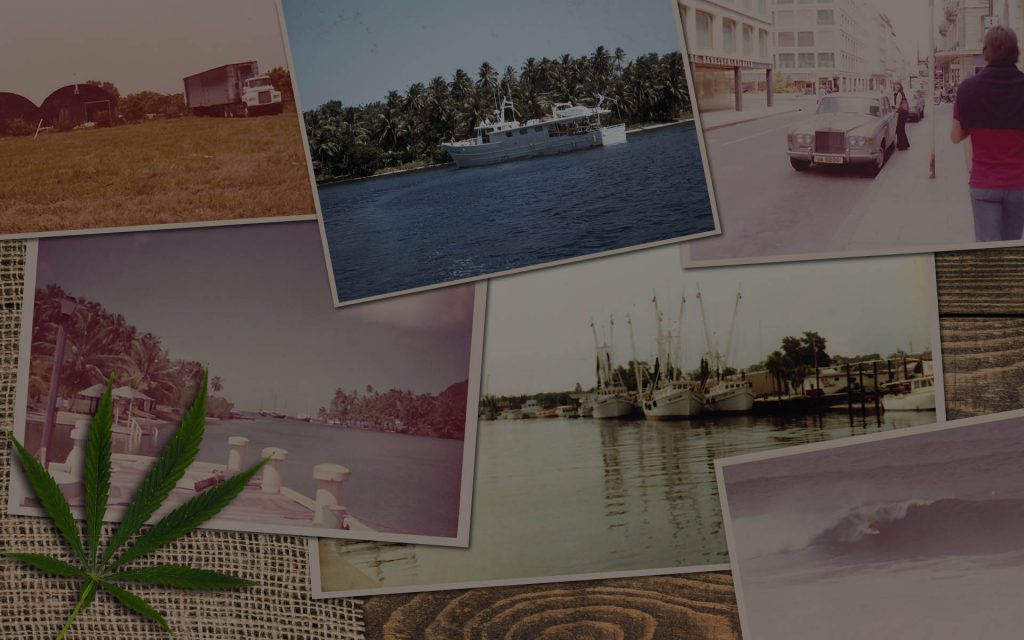 How Air Force Officers & Surfers Imported Over 900,000 Pounds Of Colombian Cannabis
Skip Steele and the Cannabis Crew Fly-in "November three zero four nine Lima, to Cuban Ground control, over." Will spoke into the mic of the Cessna 310. "Cuban Ground, go ahead Captain" was the reply, in broken English and fading across the dash mounted radio. "We're approaching your airspace to transit the Heron Corridor, inbound […]
Stay up-to-date! Read the latest tale…
Been keeping up with Skip's stories? Explore the latest stories from a life lived at the front lines of the failed War on Cannabis.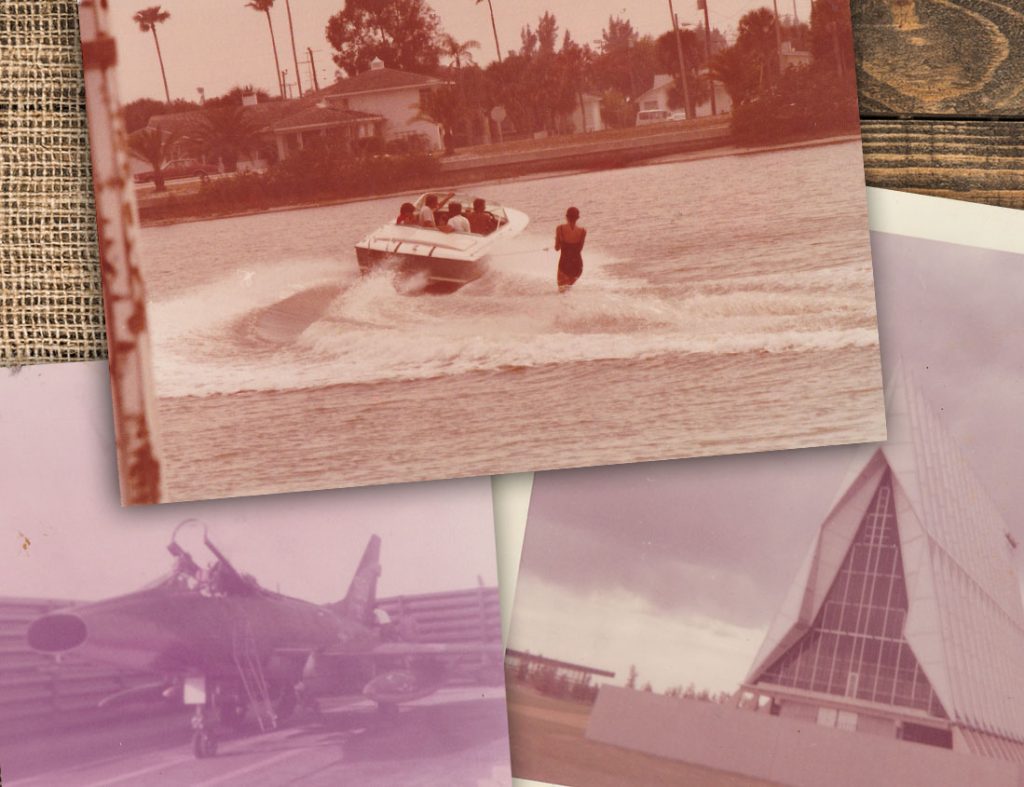 Paperbag with 30k
After selling three bales of fresh Jamaican Ganja that was fronted to him by his sister's boyfriend, RJ, Skip Steele had a personal stash of around a pound of high quality herb and a collection of around $30,000.00 cash. In this chapter, Skip recounts the backgrounds of his closest partners and outlines the events that […]
Stay current with the latest stories!
A Cannabis Smuggler's Code of Honor
During the height of their career, the Cannabis Crew stuck to a strict code of respect with one another and on every gig.
Step into the World of International Intrigue & Adventure as a part of the
Original Cannabis Entrepreneurs
1
st
First Crew of Early Cannabis Smugglers to Establish Large Scale Cannabis Operations out of Colombia.
0
Over 900 Thousand Pounds of Cannabis imported between 1970 - 1980
1
Number of Retired Air Force Academy Officers in crew's inner-circle
1
Locations that Skip's Crew Smuggled From, including: Jamaica, Colombia, Morocco, Thailand
Looking for a piece of cannabis history?
Browse our collection of Vintage Marijuana Artwork & Apparel
Who was the Cannabis Crew? Discover some of what made Skip Steele's team the original cannabis entrepreneurs…
A PASSION FOR CANNABIS
Medicine, Food, Clothing, Recreation, Stress Relief. Sound familiar? The powerful positive aspects of the Cannabis plant are becoming more and more evident to societies around the world. Skip and the Cannabis Crew have always believed that Cannabis has the power to heal our fragmented communities, often reminding partners and friends that the worst part about marijuana has been the laws persecuting its research and use. 
FIRST CREW WITH LARGE SCALE IMPORTATION OUT OF COLOMBIA
Prior to Skip & the Cannabis Crew, the majority of herb found on the shores of the United States in late 60's & early 70's was primarily Mexican dirt weed or lower quantities of higher quality Jamaican ganja. After initial "test" loads, Skip's Crew started hauling multiple 100,000 pound loads from the jungles of the North Colombian coast back to Florida & the Eastern Seaboard as early as 1972, effectively flooding the consciousness of America with high quality Colombian Gold throughout the 1970's.
DUES PAID IN FULL
The United States' failed War on Drugs has plagued American society for over four decades. The Cannabis Crew fought on the frontline of this massive failed campaign throughout some of the most challenging periods in marijuana history and equality. Founding members of the crew now share their stories from a unique perspective. In time the Crew has lost brothers to the game; the Outpost is dedicated to their memory.
A COMMITMENT TO PEACE
The Cannabis Crew were a group of hippie-surfer-watermen who joined forces with disillusioned Air Force Academy Officers freshly back in the States from the failed Vietnam War. Both groups were staunchly anti-war and committed to creating a lasting positive change for a more peaceful, conscious society. Cannabis was the engine for peace; a powerful gift from Mother Earth that could help to awaken the spiritual psyche of America in the 1970's.
WEED FROM FOUR COUNTRIES
By the time the boys were finished with their smuggling careers in the early 80's, their international exploits in Cannabis importation had expanded to four countries. From humble beginnings with Jamaican Ganja and beautiful Colombian Gold to Moroccan Hashish and large loads of Thai Stick, the Crew made efforts to introduce new and exciting first generation strains to a rabid US headbase until the mid-1980's.
HEADS…NOT SUITS
Ganja Outpost is a hardcore marijuana brand for true reefer aficionados. You won't find clean-cut businessmen in suits clamoring to get their piece of the exploding cannabis industry here. You will find original ganja entrepreneurs who are passionate about sharing the history, love and gift of cannabis with a world that is aching for an alternative to maddening corporate insanity.
" We considerED it Gentlemen's Sport…"
– ERIC SPATZ, 1986
the Original

Cannabis

Entrepreneurs
In the early 1970's, when other future pot smugglers were selling lids of their pot, the Cannabis Crew were moving 100,000 pound loads of the finest reefer in massive 95′ shrimp boats throughout the Caribbean and Eastern Seaboard. We hope that you enjoy these anecdotes of what it was like to be one of the original cannabis smugglers of the early 1970's. All of these stories are presented exclusively for our visitors here at Ganja Outpost. They illustrate a story of real marijuana heroes who believed that cannabis could truly create lasting positive change for a society that is in need of a better vision for a united future. Skip and the "Cannabis Crew" were the originals in Marijuana Smuggling and have the scars from the "War against Drugs" to prove it. There are a few brothers from the original partners still with us. Some were lost in the game, while others have been lost to Father Time. This website is a dedication to the ones that have gone before us.
We hope you enjoy the continuing episodes of Skip Steele & the Cannabis Crew. These writings are inspired by true events. Some of the characters, names and events have been fictionalized. Any similarity to the name, character or history of any person is entirely coincidental and completely unintentional. We reserve the right to use a nom de guerre for any individual character found in these stories.
Grab a piece of Cannabis History for your Smoke Room!